Specialized Chiropractic Treatment focused on Spinal Injuries, Sports Medicine, and Family Wellness.
The Top-Rated Chiropractors at Durham Chiropractic use up-to-date chiropractic techniques and rehabilitation therapies to help you heal from spinal injuries, such as whiplash, sports injury, and workman's comp injury. If you are suffering from a sports injury or car accident injury, our doctors are your best local choice to alleviate your neck pain, back pain, headaches, and extremity injuries, including injuries to shoulders, knees, feet, elbows, wrists, and TMJ, among others. Our chiropractors proudly serve Seacoast New Hampshire and should be your first choice for spinal injury, sports medicine, and family chiropractic care.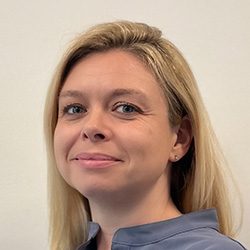 Chiropractor
Tyanne Sylvestre D.C.
Dr. Tyanne Sylvestre is a Certified Chiropractic Sports Physician. She is a graduate of Life University in Marietta, Georgia with Doctorate in Chiropractic and Bachelors in Biology. Growing up in New England she was an avid hockey player through high school and early college years.
She will admit her major for her first two years of college was Hockey. She experienced injuries but enjoyed the quicker recovery time that came with chiropractic care and proper nutrition. This experience led to a desire to help others experience the same benefits she received from Chiropractic. Dr. Sylvestre is now the lead Class IV Laser treatment provider at Durham Chiropractic, conducting all initial Laser assessments. Being an avid reader and life-long learner Dr. Sylvestre has learned to apply her knowledge to connect with her patients on a personal level so that each one is heard and inspired to improve their health and ultimately their life goals. Outside the office she enjoys reading, singing and playing piano. In the winter, you will catch her snowboarding and skiing with her two teenagers and her husband, Dr. Joel Mullins.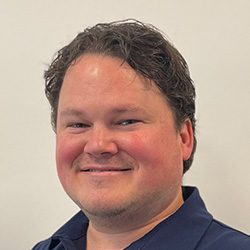 Chiropractor
Joel Mullins D.C.
Dr. Mullins has seen patients of all ages and has a desire to help his patients recover from injury faster, avoid Injury as much as possible and to improve performance in their Job, sport, hobby, or just family fun.
A 2005 graduate of Life University in Georgia he also has earned his CCSP, Certified Chiropractic Sports Physician. Just like his wife, he also enjoyed sports in College as member of the Life Rugby team. His college Rugby career gained him first-hand knowledge of the effect chiropractic care has on the function and performance of the human body. He shares Dr. Sylvestre's passion for sharing the benefits they experienced with chiropractic care. Spending time with his wife, Dr. Sylvestre, and their two children is a priority. In the winter you can most likely catch both doctors skiing and snowboarding with their kids up in the mountains throughout New England.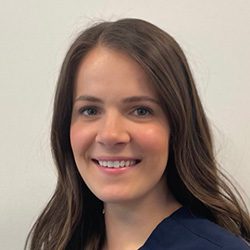 Office Manager
Johanna Siegels
Johanna is the Office Manager at Durham Chiropractic. She is happy to serve by helping you schedule appointments and direct you where to go at our clinic. In between work and school she enjoys being active, traveling, and hiking with her fiancé and their dog. Currently a student at University of New Hampshire, she is expanding her language skills. She enjoys all the outdoors that New Hampshire has to offer.
OFFICE HOURS
---
Monday
8:00am - 6:00pm
---
Tuesday
Closed
---
Wednesday
8:00am - 5:00pm
---
Thursday
Closed
---
Friday
8:00am - 4:30pm
---
Saturday & Sunday
Closed